What is Neurofeedback?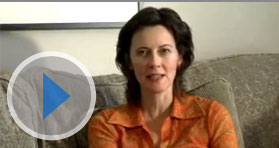 Learn how self-regulation training allows the central nervous system to function better.
ADHD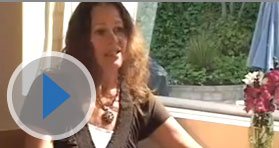 Learn how this family deals with the daily challenges of raising a child with ADD/ADHD.
Autism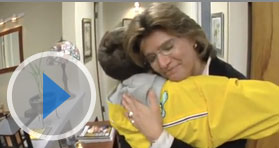 An interview with four families dealing with the challenges of raising a child with Autism.
Chronic Pain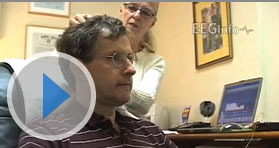 Meet Caroline Grierson, a nurse practicing neurofeedback for pain management, in association with Dr. Prager, a leading pain specialist at UCLA.
Peak Performance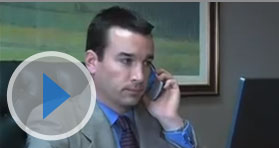 Neurofeedback for Peak Performance, featuring the work of Rae Tattenbaum and Susan Othmer.
PTSD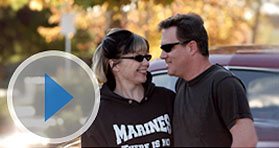 Regaining Control
In this powerful video a USMC Captain with multiple deployments in Iraq shares his experiences in dealing with PTSD, and how neurofeedback treatment at Marine Corps Camp Pendleton aided in his recovery.
News & Media
School-based Brain Training Shown to Alleviate ADHD
Source: bostonglobe.com By Deborah Kotz
February 17, 2014
With more than one in 10 children diagnosed with attention deficit hyperactivity disorder, parents and doctors alike have been eager to find alternatives to prescription stimulant medications like Ritalin or Adderall. Some of these options include computer programs that train the brain to increase attention span and a therapy called neurofeedback where a practitioner teaches children how to keep their brain calm and focused.
Read Article on Brain Training & ADHD
Train The Brain: Using Neurofeedback To Treat ADHD
Source: npr.org by Jon Hamilton
Listen to the story on npr.org
Neurofeedback Gains Popularity and Lab Attention
Source: nytimes.com by Katherine Ellison
Read full article on nytimes.com
This is neurofeedback, a kind of biofeedback for the brain, which practitioners say can address a host of neurological ills - among them attention deficit hyperactivity disorder, autism, depression and anxiety - by allowing patients to alter their own brain waves through practice and repetition.
Biofeedback Now Seen as "Regular" Medicine
Source: Yahoo.com - by Dennis Thompson, HealthDay Reporter
Read full article on health.com
Biofeedback used to be thought of as alternative therapy - something that might help but wasn't considered a fully legitimized medical treatment. No more. U.S. soldiers returning from war now use biofeedback to help deal with post-traumatic stress disorder. People suffering from chronic pain often find relief in biofeedback. Even athletes are using biofeedback to gain better control over their bodies.
First Direct Evidence of Neuroplastic Changes Following Brainwave Training
Source: ScienceDaily
March 12, 2010
Read full article on sciencedaily.com
Significant changes in brain plasticity have been observed following alpha brainwave training. "The novel finding may have important implications for future non-pharmacological therapies of the brain and calls for a serious re-examination and stronger backing of research on neurofeedback, a technique which may be promising tool to modulate cerebral plasticity in a safe, painless, and natural way."
Doctors Preach "Brain Training" to Treat Post-Traumatic Stress Disorder
by Sarah Lucero / KENS 5
Read full article on kens5.com
There are a growing number of medical experts who say they have discovered a groundbreaking treatment that doesn't involve taking more pills or traditional approaches. It involves stimulating the brain in a way that's never been done before.
EEG Neurofeedback for Treating Psychiatric Disorders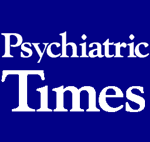 Source: Psychiatric Times. Vol. 19 No. 2 - Alondra Oubré, Ph.D.
Read full article on psychiatrictimes.com
Neurofeedback, also called electroencephalogram (EEG) biofeedback or neurotherapy, is an adjunctive treatment used for psychiatric conditions such as attention-deficit/hyperactivity disorder, generalized anxiety disorder, posttraumatic stress disorder, phobic disorder, obsessive-compulsive disorder, bipolar disorder, depression and affective disorders, autism, and addictive disorders (Moore, 2000; Rosenfeld, 2000; Trudeau, 2000).
Neurofeedback: An ADHD Treatment That Retrains the Brain?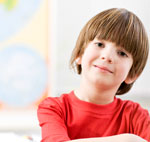 Source: U.S. News & World Report by Megan Johnson
September 10, 2009
Read full article on usnews.com
Neurofeedback, also called EEG biofeedback, has been under investigation as a treatment for epilepsy and ADHD since the 1970s. Putting it to use on children with attention deficits has logical appeal. Studies suggest that in ADHD, the brain generates insufficient beta waves, which are associated with focus and attention, and an overabundance of lower-frequency theta waves, produced during periods of daydreaming or drowsiness.
Neurofeedback Has Been Found to Improve Cognitive and Artistic Performance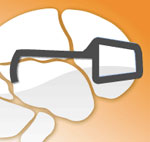 Source: BioMed Central Ltd. - by Tomas Ros, Merrick J Moseley, Philip A Bloom, Larry Benjamin, Lesley A Parkinson and John H Gruzelier. © 2009 Ros et al; licensee BioMed Central Ltd.
Read full research study on eeginfo.com
By enabling individuals to self-regulate their brainwave activity in the field of optimal performance in healthy individuals, neurofeedback has been found to improve cognitive and artistic performance. Here we assessed whether two distinct EEG neurofeedback protocols could develop surgical skill, given the important role this skill plays in medicine.
Your Thyroid and Adrenals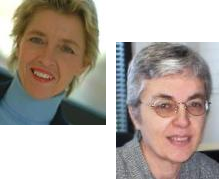 Source: VoiceAmerica Health & Wellness: Primal Body – Primal Mind Radio with Nora Gedgaudas
Listen in at voiceamerica.com
Nora explores the increasingly common issue of thyroid and adrenal dysfunction and how the optimal functioning of both are inextricably connected. Diet and nutritional approaches are a front line and foundational approach to addressing the health of your endocrine system.

Nora welcomes Dr. Janet Lang, founder of the Restorative Endocrinology Program™ and respected educator in the field of hormonal health to discuss what you need to know about the health of your thyroid and your adrenals.

In the second half of the program, Nora welcomes back Susan Othmer of the EEG Institute to discuss the impact of Neurofeedback on thyroid and adrenal issues commonly seen and how Neurofeedback can play an integral role in recovery and/or management of these conditions.
Wired To Heal with Neurofeedback
Source: blogtalkradio.com - Hosted by Andrea R. Garrison
May 14, 2009
To listen to this interview, press the play button on the multimedia player to the right of this text.
Dr. Siegfried Othmer the Chief Scientist for the EEG Institute goes onlinewithandrea to discuss Neurofeedback and how it is used to help conditions such as Anxiety, Autism, Cerebral Palsy, Depression, Seizures, Post Traumatic Syndrome, ADD/ADHD, Sleep Disorders, and many others. This interview runs about 2.5 hours.
Brain Training to Treat ADHD Symptoms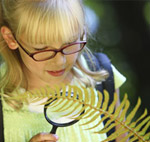 Source: ADDitude Magazine by Pamela Michaels, Maggie Jackson, Carl Sherman, Ph.D.
Read full article on additudemag.com
Learn how to treat ADHD symptoms with neurofeedback, working memory training, and meditation - alternatives to ADD medication for children and adults.
Neurofeedback in Hawaii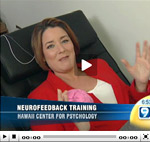 Source: KGMB-9 by Ramsay Wharton
February 5, 2009
Read full story and watch videos at kgmb9.com
Feature segment on Neurofeedback from KGMB-9 News in Hawaii.
Media Watch: Neurofeedback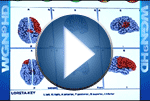 Source: WGN-TV
February 4, 2009
Watch video at wgntv.com
Feature segment on Neurofeedback from WGN-TV in Chicago, Il.
Mended Minds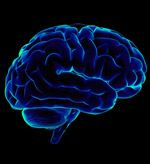 Source: odewire.com
August 1, 2003
Read full article at odewire.com
"Modern" afflictions like stress, fatigue, depression and hyperactivity can affect the brain. Martin Wuttke has developed a training program that helps harmonise brain frequencies. His treatment removes most of the static so that the brain can heal. A conversation with a pioneer.
Alternative ADHD Treatment: Neurofeedback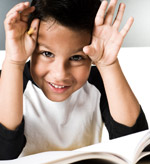 by Pamela Michaels
Read full article at additudemag.com
Can neurofeedback really help your child? Here's what you need to know about this alternative ADHD treatment.
Cody Miller was diagnosed with attention deficit hyperactivity disorder (ADD ADHD) in first grade. While her behavior improved with medication, she experienced unacceptable side effects.
"I didn't care about anything," says Cody, now 14. Her parents stopped the meds, and Cody began behaving aggressively toward her parents, her friends, even her pets. Her mother turned to neurofeedback, an alternative ADHD treatment that uses brain exercises to reduce impulsivity and increase attentiveness.
Nondrug Options for ADHD - Biofeedback; allergy treatment; vision therapy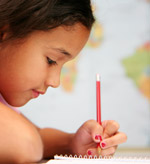 by Pamela Michaels
Read full article at life.familyeducation.com
In biofeedback therapy, children with ADHD wear electrodes on their head and learn to control video games by exercising the parts of the brain related to attention and focus. Research to date suggests not only that children enjoy this therapy; it actually works as well as medication.
Real Stories...Real People...Real Success
by EEG Info
Watch all videos on YouTube.com
Clinicians talk about the Othmer's approach to Neurofeedback.
Wired for Victory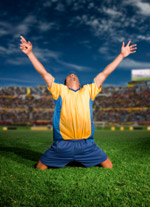 Source: mensvogue.com
December 18, 2006

A quiet mind is a winning mind.
That's why the players of the Italian soccer team AC Milan gather every two weeks in the Mind Room, a glassed-in facility at the team's chic training complex. There, on zero-gravity recliners, listening to the soothing sounds of New Age music, they unwind. In a way. Each player's head is fitted out with miniature electrodes that send a signal from his scalp to a computer, so while he relaxes he can also watch his brain waves play out, like a video game, as brightly colored zigs and zags on a monitor.
Physical Therapy for the Brain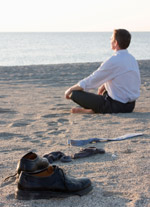 Read full article at eeginfo.com
EVERY week for two years, Michael Hammett stared at a computer screen, trying to open a flower with his mind.
Hammett had developed a case of carpal tunnel syndrome so severe he needed surgery. But being a former opiate abuser, he refused to use the medications that would be needed to control the resulting pain. Having already tried physical therapy, he set his mind on another alternative: neurofeedback.
Good concept? It's a Brainwave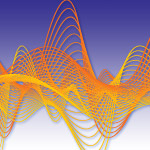 September 30, 2006
Read full article at timesonline.co.uk
In a South London clinic a young girl is sitting with an electrode attached to her scalp, staring intently at a computer screen. Every so often there is a ping and on the screen, which shows a simple graphic of sea and sky, another bird appears, hovering above the water. That's a signal that in the game Lara Hargrave, 10, is playing, using only her brain waves to control the action, she has just scored a point.
No, this isn't some new tweenage computer craze. It's a high-tech brain therapy called neurofeedback that Lara's mother Juliet claims has significantly alleviated her daughter's attention deficit hyperactivity disorder (ADHD). Practitioners claim that the therapy, which centres on the idea that the electrical activity in our brains can be trained to become healthier, has achieved dramatic results on attention disorders, depression, epilepsy, even incontinence.
Focus and Relaxation Translate into Improved Sports Performance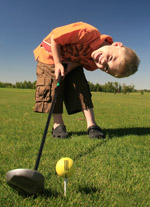 August 9, 2006
Read full article at wvec.com
For those of you golfers out there, you know the old saying -- drive for show, putt for dough!
But do you have a hard time getting in the zone? Does a lack of concentration affect your ability to sink that birdie attempt?
The latest in sports performance — neurobiofeedback — is not a new technology or technique.
Biofeedback has been used since the 70s to help people relax. But the latest generation incorporates brain waves, pulse, and respiration along with video games to help teach people off the court to focus and relax during the game.